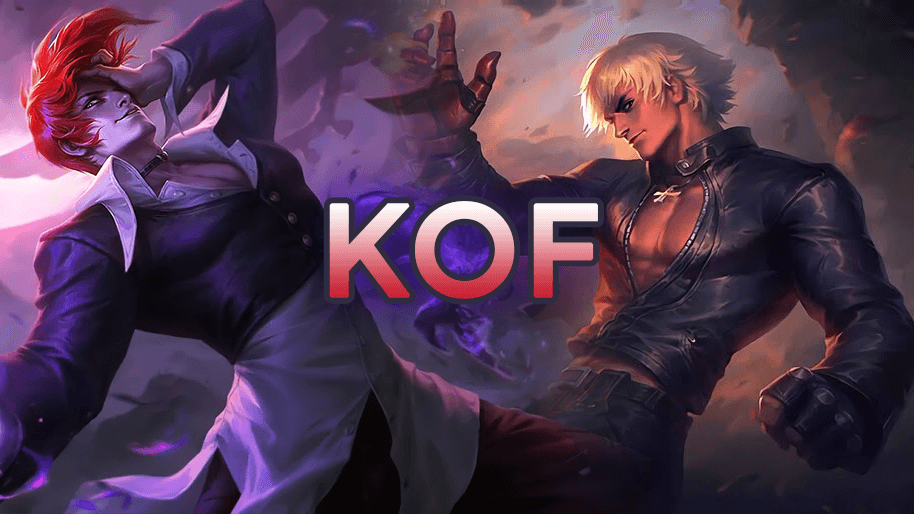 Chou and Gusion are fearless heroes in the Mobile Legends Game, and we too mentioned them in many of our listicle articles. Adding KOF skin effect is recommended if you love to see the animation effects while defeating enemies, movements, combating, applying skins etc. In this guide, you are going to learn how you can add KOF effect to the Chou and Gusion.
This guide straight forward and simple to follow. We request you to perform the procedure correctly by following the given steps. If you are not that much technical guy, then we recommend you to download mobile layla apk from us to inject the same effect without any hassle.
By the way, unlocking procedure doesn't need a rooted android device.
Requirements
Steps to Add KOF to Chou:
Step 1. To perform this procedure, we need ZArchiver android app. You can download it from the Playstore.
Step 2. Once you installed ZArchiver, then download the KOF effect for Chou.
Step 3. After that, open file explorer android app and then navigate to the zip file location.
Step 4. Tap on the zip file and select extract option.
Step 5. It takes some time to extract files and after that, you can see the folder named "Android".
Step 6. Copy the Android folder and paste it on storage/emulated/0 Step 7. It will ask you to rewrite the existing files and check to apply to all files.
Step 8. Replace. Done!!
Steps to Add KOF to Gusion:
These steps are similar to the above guide. Better to follow the guide.
Step 1. Install ZArchiver at first from the requirements section.
Step 2. Now, wait until it gets installed on your android device.
Step 3. Download KOF all-in-one package zip file from the requirements section.
Step 4. Open ZArchiver and find the downloaded zip file.
Step 5. Tap on it and choose extract option in the menu.
Step 6. It will start extracting the file or folders in it.
Step 7. Once it shows complete status, copy the android folder.
Step 8. Go to the storage/emulated/0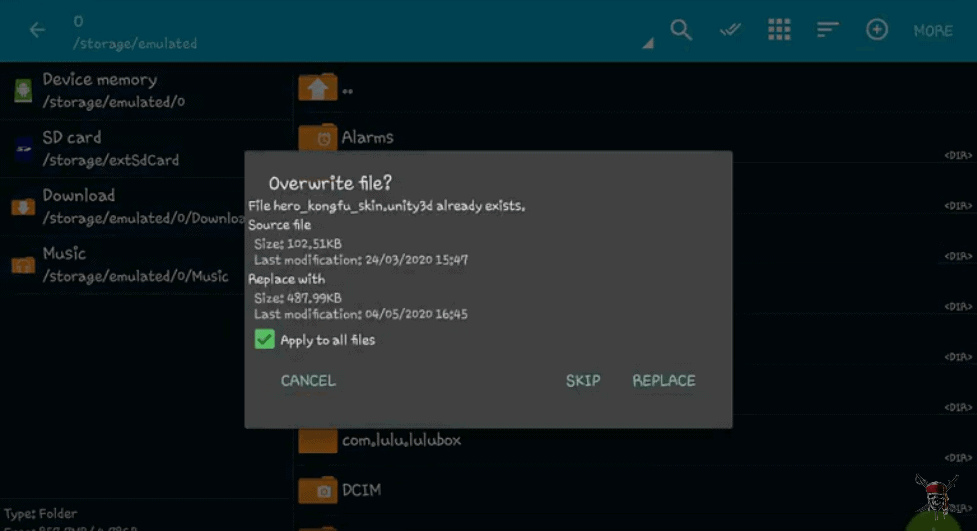 Step 9. Tap on the paste icon.
Step 10. Tick apply to all option and finally tap on the replace icon.
Conclusion
This is a good way to get the KOF effects but not the best one. Because these skins are already added in the AG Injector android app and you can install them in a simple click if you have the app installed in your device.
If you are looking for the app link, then go to our download page.