Go bored of seeing default animation when you defeat someone in the Mobile Legends battle? And don't have enough coins or diamonds to unlock the elimination effects in the battle effects section? We have got you covered. In this article, we are going to guide you how you can unlock Elimination effects for free and that too in a safe way.
Many mobile legends users love the anime styles characters and also the animations that come with heroes. Heroes have unique visual effects while moving or in every action done by the avatar. So, without a doubt, users would like to have them in the game.
The battle effects are one of them, and it includes recall, notification, spawn and elimination.
Video Tutorial
Watch this video tutorial for a better understanding.
How to Unlock Elimination Effects?
Below, you can read the whole procedure that needs to be followed. It is a simple procedure which includes replacing the files.
Step 1. First, you need a file manager application. We recommend ZArchiver and download it from Google Playstore.
Step 2. Now, download the zip file from below.
Step 3. Open ZArchiver from the app section.
Step 4. Navigate to the Elimination effects.zip file and extract the file.
Step 5. Now, open the extracted folder.
Step 6. There you can see the Android folder.
Step 7. Copy/Cut the Android Folder.
Step 8. Go to the Device memory (storage/emulated/0)
Step 9. Paste it there.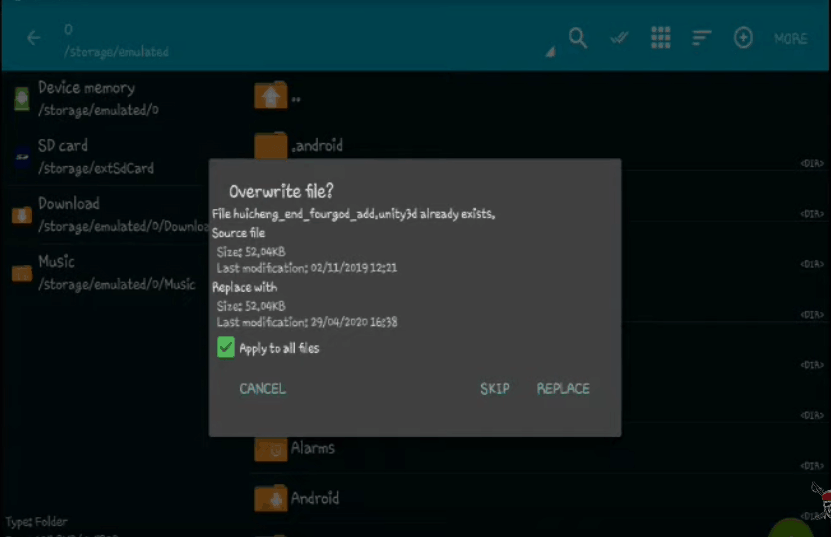 Step 10. It will ask you to overwrite and also tick mark – apply to all files.
Step 11. Tap on Replace.
Step 12. Open Mobile Legends and go to the battle effects.
Step 13. Select the default one. That's it.