Mobile Legends patchers are booming these days. Basically, these apps work is to unlock paid items such as Hero Skins, Emotes, Backgrounds, and also providing some customized content like Splash intros. By the way, we are popularly known as the coolest android developers for offering this kind of stuff. So, here we came with the best-optimized injector known as YomaSu Patcher APK, which is a simple tool used for unlocking some great stuff.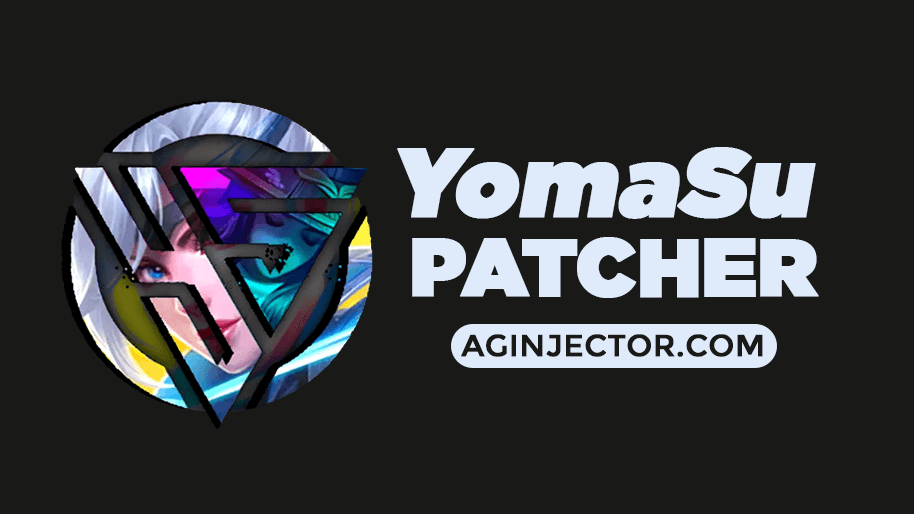 What is YomaSu Patcher APK?
YomaSu Patcher app is a successor of the Mykkie Injector and has a beautiful user interface. The new app is totally revamped edition, which helps users to unlock more premium items for free. Also, the developer reduced the injector size by applying advanced android application optimising methods. So, users no need to bother about their storage as it comes with a small APK size.
Well, the proper internet connectivity is must needed thing while using the Patcher because it uses the online server to serve files from the cloud storage. So, it is advisable to use fast internet service.
Like every other injector, YomaSu Patcher also supports all hero categories such as Mage, Tank, Assassin, Support, Fighter and Marksman. I found one interesting feature, which is customized skins. Yes, you heard it right. In this collection, you can see the skins based on the characters of Attack on Titans and One Piece. And I strongly believe we will see more customized items in future.
Version Info
| | |
| --- | --- |
| Name | YomaSu Patcher |
| Version | v1.21 |
| Developer | Mykkie |
| Size | 5 MB |
| Last updated | July 27, 2023 |
Download YomaSu Patcher APK Latest Version for Android
Before downloading this tool, one should install Mobile Legend: Bang! Bang! from the google playstore. So, you can make use of this YomaSu Patcher without any issues. Also, I want to let you know that these kinda tools will not be available in the playstore.
Users need to visit this official page to download the latest version for free. We will update this APK file ASAP once the original developer made a public release.
Recommended Tool: IMLS APK Download Latest [Mod Menu] Version (New)
Spalsh Intros
This is the all-new feature that gives you a new feel while you open the MLBB. In general, the developers added a new intro (this one) at the starting of the game. But if you are bored of seeing the same every time, then you can apply our wide range of customised intros. So, you may feel fresh while opening it.
Customized Skins
As I already told you above about this feature. This is such a cool feature for those who love to use their favourite movie/series character in the game. Currently, the developer added Attack on Titan and One Piece characters. You can read them from below.
Attack on titan
Jaw Titan
Warmhammer
Colossal
Mikasa Ackerman
One Piece
Luffy
Shanks
Kaido
Sanji
Zoro
Marco
For those who fell in love with these characters, just try their skins in your MLBB game.
Features
Yoma Soou ML APK is small in size
YomaSu Patcher uses online services to serve Skins and other files.
Very responsive user interface.
Super cool updates with newly released ML skins.
It uses advanced replacing methods.
Original Backups to every hero you see in the application.
Unlock recall animations.
Unlock Emote.
How to Install YomaSu Patcher APK Latest Version for Android?
Step 1. Go to our final download page.
Step 2. Click on the Download APK Now Button. Please use any browser other than Chrome.
Step 3. Now, it will start downloading and wait. Go to the file manager.
Step 4. Search for the APK file and tap on the YomaSu Patcher APK file.
Step 5. Allow unknown sources option or allow from this source option.
Step 6. Now, Install Yoma Soou APK file and open it.
How to use?
It is just simple procedure.
Step 1. Once you open it, you will need to enter your name.
Step 2. Allow storage permission.
Step 3. Now you can see whole menu.
Step 4. Select any option.
Step 5. Now, tap on the Item you like,
Step 6. Click on the "Get" button.
Final Words
Okay, this skin injector is a good one too along with the other injectors available on our site. YomaSu Patcher is a clean app that has almost the same user interface as Zolaxis Patcher New Edition. These straight forward apps will help you to get premium mobile legends materials for free.