Mobile Layla APK is a Mobile Legends unlocking skin tool from Aneh Gaming also known as TejJ Liit. We improved a lot of things here and added some interesting functions which will be beneficial for your game. Especially, this user interface is a major aspect and inspired by the google material design.
We can say that this app is the advanced version of AG Injector for Android devices. You may know about these apps and how it works if you are a subscriber of our YouTube channel. If not, there is nothing need to worry because we are going to show you exactly how Mobile Layla APK works on your android device.
Mobile Legends: Bang! Bang! is the best time pass game for me and also I am pretty addicted to it. So, many people out there like me, I hope and they exist indeed. What happens here is when gamers addicted to one particular game, they usually fell in love with the items in the virtual world.
However, in this game, there is one particular item which is called skins. These play a major role and belongs to the same category that we just talked about. Many people fond of them for their favourite hero and also some looking for the ways to have them for free.
Any idea, how can we get skins for free? If your answer is no, then our Mobile Layla APK is the best option for you to unlock mobile legends skins without any restrictions.
What is Mobile Layla APK?
It is an anti-ban tool for a mobile legends video game which has options to improve our experience. Get many of the visual changes like character skins, recall effects, map visual changes, battle effects and more.
Mobile Layla app offers skin for various controlled character types such as Assassin, Mage, Support, Tank and Marksman. So, users don't need to opt for other applications like MLUAS to get work done. Also, we recommend MLUAS app to get some unique outfits that are currently unavailable in our both apps.
There are some special mods which will improve your experience to the next level. We have discussed all of them in the features section. Kindly read from below.
Version Info
| | |
| --- | --- |
| Name | Mobile Layla |
| Version | 2.0 |
| Developer | TejJ Liit |
| Size | 10 MB |
| Updated on | January 01, 2023 |
| Category | Tools |
Download Mobile Layla APK Latest Version for Android
We use a separate online server for Mobile Layla app, which helps you to save some space. So, you will get optimal performance while using it and also we can easily add new items in the list without pushing app-wide updates.
I want to let you know that this is the official site for getting updates of Mobile Layla APK and AG Injector APK. So, we request you to bookmark us and kindly share with your friends.
List of Heroes
Below is the list of controlled characters that you can see in the app according to the type. We added 99% of all the available heroes from the Mobile Legends: Bang! Bang! And we are also looking for the new releases which need to be added.
Mage

| | | |
| --- | --- | --- |
| Alice | Eudora | Gord |
| Kagura | Cyclops | Aurora |
| Vexana | Harley | Odette |
| Zhask | Pharsa | Valir |
| Chang'e | Vale | Lunox |
| Harith | Kadita | Faramis |
| Lylia | Nana | Esmeralda |
| Karina | Gusion | Selena |
| Kimmy | Guinevere | Silvanna |
Assassin
| | | |
| --- | --- | --- |
| Saber | Fanny | Hayabusa |
| Natalia | Lancelot | Helcurt |
| Henzo | Ling | Karina |
| Gusion | Selena | Alucard |
| Zilong | Lapu-Lapu | Lesely |
Mobile Layla Tank Heros
| | | |
| --- | --- | --- |
| Tigreal | Akai | Franco |
| Johnson | Gatotkaca | Grock |
| Hylos | Uranus | Belerick |
| Khufra | Baxia | Atlas |
| Minotaur | Lolita | Balmond |
| Hilda | Esmeralda | Masha |
Marksman

| | | |
| --- | --- | --- |
| Miya | Bruno | Clint |
| Layla | Yi Sun-Shin | Moskov |
| Karrie | Irithel | Hanabi |
| Claude | Granger | Wanwan |
| Popol & Kupa | Lesley | Kimmy |
Mobile Layla Support Heroes

| | | |
| --- | --- | --- |
| Rafaela | Estes | Diggie |
| Angela | Carmilla | Faramis |
| Kaja | Nana | Minotaur |
| Lolita | | |
Fighter
| | | |
| --- | --- | --- |
| Bane | Freya | Chou |
| Sun | Alpha | Ruby |
| Argus | Jawhead | Martis |
| Aldous | Leomord | Thamuz |
| Minsitthar | Badang | Terizla |
| Dyrroth | Balmond | Alucard |
| Zilong | Hilda | Kaja |
| Lapu-Lapu | Roger | X-Borg |
| Masha | Silvanna | |
Map Mods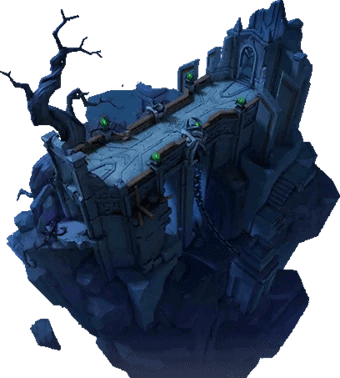 One can able to unlock certain effects based on the maps such as Brawl, Western Palace, Celestial Palace, Imperial Sanctuary and more. For example, in Brawl mode, you can select different recall effects as well as themes, including Dota 2's theme.
There are different mod's available based on the maps. Try them only if you love to tweak the default things. Otherwise, better to stay away from such hacks.
Other Mods
Background Effects
Battle Effects
Common background themes
Recall Effects
Notification panel
The best useful feature which let users know about latest notifications, news, updates information, recent changes, skin updates and mod updates.
The developer sends a public notification to get the user feedback when he wants to make changes in the Mobile Layla app. In this way, we can improve the app and understand the user needs.
So, we recommend you to check notification panel frequently.
Mobile Layla Features:
Online server – Mobile Layla uses an online server to provides skins and other mods. So, it needs internet access while using it.
Small in Size – App is compatible and doesn't take many resources of your android device.
Anti-ban – This is what really needed for every player. To be in the safe side, we don't recommend using mods because those may trigger the banning system.
Updates – We update this app based on the official mobile legends. It is necessary since Moonton are trying to patch loopholes in the system so that we can give a smooth experience to you.
Skins – We unlocked all types, including Premium, EPIC, Elite, Lightborn, Special, Star, Legend, Zodiac and more. These depend on the Mobile Legends heroes.
Types – We support all Hero Types such as Assassin, Mage, Fighter, Marksman, and Support.
Super UI – Mobile Layla has a very good user interface which is intended to provide superior UX.
No advertisements – Right now, we have not yet decided whether to add advertisements or not. But in future, we may change our mind to earn some bucks from it.
How to Install Mobile Layla APK on Android?
Step 1. Download Mobile Layla APK on your android device.
Step 2. Open file manager app and navigate to the downloaded location.
Step 3. Once you find the APK file, tap on it.
Step 4. The android security system may give you a warning regarding this installation. It just because the system doesn't allow third-party installations.
Go to the settings and allow unknown sources there.
Step 5. Return to the APK file location and then again tap on it.
Step 6. This time, Install Mobile Layla APK on your android.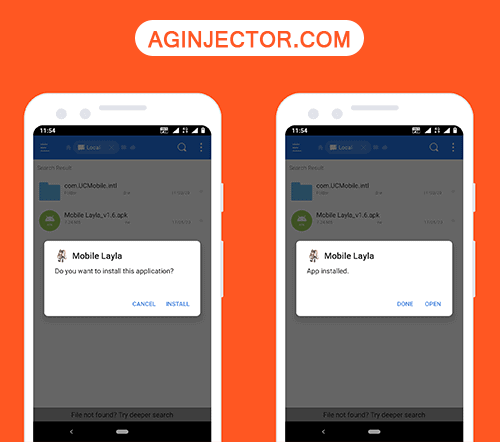 Step 7. Open it and allow some storage permissions.
Step 8. Register yourself with email and password. You don't need to put legit details here.
How to get Skins on Mobile Legends?
Below steps represents how you can use the tool. Please follow.
Step 1. Once you done with the installation procedure give above, open Mobile Layla app.
Step 2. Now, it will show you available heroes in particular order based on the character type.
Step 3. Tap on the drop-down menu and select the hero type.
Step 4. Once you selected, you can see all available items in the list.
Step 5. Select any hero.
Step 6. Now, again you see the list of skins for that hero.
Step 7. Long tap on the it.
Step 8. Tap on "Yes" to start the procedure.
It will download and inject skin to the Mobile Legends files.
Frequently Asked Questions
How to remove Mobile Layla Skins?
To remove skins, you should follow our detailed guide from our site. Or use MLUAS App's backup option to restore default outfits. It is well coded and optimised app from my friend Altlove Gaming.
How to get Free Skins on Mobile Legends?
If you are looking for the legit ways to get free skins on Mobile Legends, then read our top 9 ways to get for free. Or you can use our android apps like AG Injector and Mobile Layla to have some premium skins without root.
What are the permissions required to work?
Our application needs only one permission called storage to tweak some file in the Mobile Legends parent folder. Except for this one, we don't ask any other sensitive permissions like location, phone etc.
What is the difference between Mobile Layla and AGInjector?
Mobile Layla has a lot more features compared to the AGinjector. Also, we added an online server for our new app and you can get extra option other than skins.
Can I get ban after using the tool?
The tool is safe if you can use its features limitedly. I mean you should not use all options at a time. Don't be hurry to explore option particularly while using the mods.
Is Mobile Layla Safe?
It is safe and you don't get any virus or malware after installing on your android device. You can also check APK on virus total.
Conclusion
If you are looking for best and reliable skin injector app, then Mobile Layla app is best fit for you. It has tons of premium skins for most of the Mobile Legend heroes. The best thing is the developer adds new features in every update.
Now, there is no need of diamonds or coins to to unlock outfits for your favourite heroes. Isn't it? Thanks for visiting official developer page.
Kindly share with your friends and let them know about this fantastic mobile legends tool.