New ML Heroes! Excited? Read now.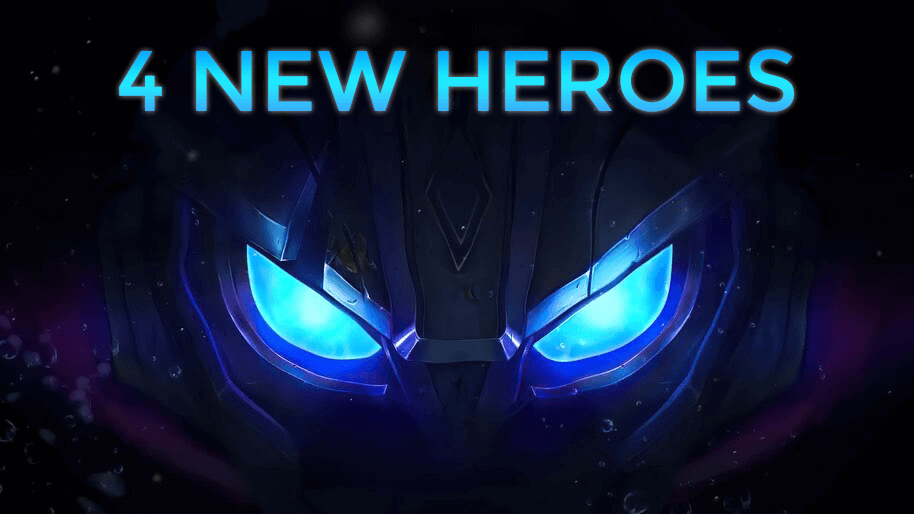 Mobile Legends: Bang Bang is one of the most popular action games in Southeast Asia under the multiplayer online battle arena (MOBA) games. It is a 5v5 MOBA game designed for Android and iOS devices from eSports and provided by Moonton. The game involves various types of mythical hero characters controlled by the players. In the game, you would be required to build the best team with your in-game friends and battle it out against other online warriors. Challenge your opponents to claim the crown for the ultimate player and climb the top ranks.
The characters in the games claim science-fiction superpowers deadly enough to shatter your opponents with just one touch. Mobile Legends: Bang Bang has released 4 upcoming new heroes sure to bring more excitement and thrill to the game. These new heroes include:
Atlas
Atlas is one of the new upcoming heroes equipped with abilities beyond your imagination from the deep seas. His abilities are outstanding as he can generate Frigid Breath every time he casts a spell reducing enemy movement SPD by about 50%.
He also contains an Annihilate ability which causes 3 explosions every time he smashes the ground. He can also enter Ejected State in his Perfect match ability where he gains more movement SPD by 25% as well as immunity.
Last but not least is his Fatal Links ability that deals magic damage to enemies. Atlas will definitely be a perfect match to your team of heroes.
Popol and Kupa
This lot involves a duo of Iceland Companions that consists of a boy and his beast of a partner. The two fight side by side in all challenges and would, therefore, make the best addition to your team.
With every attack that the Kupa inflicts, Popol's fighting spirits are increased as well as his attack speed by 10%. Popol can order the Kupa to bite their targets inflicting a total of 200 Physical damage. Kupa can even be summoned as a shield that is equal to 200 HP.
Black dragon
This is a new ML hero also know as Ayyanna – The abyssal warlord. She was formerly a goddess who was cast out of heaven and bestowed upon her powers by the Dark Lord.
She wields a black draconian sword and shield and has immense abilities such as Soul rip, black fire, Abyssal dragon, Abyssal warlord and many others.
Magnet Mage
She is a powerful mage that uses her flute to lure enemies around her. Her specialities include crowd control and bursts making her one of the most dangerous mages in the game and a worthy companion for your team.
If you still aren't included in the ML battle arena, download the game today and compete in the battles with classic MBA maps, enjoy the wins with awesome teamwork and planning and navigate through the simple controls to your victory.
The 4 upcoming new heroes are just an example of what more to expect out of your gaming experience with Mobile Legends.
Thanks for visiting AGInjector.com