Games like Mobile Legends aren't just a virtual world whereby you can control different characters whenever you want. Well, that's possible, but you also tend to build a relationship with your most favourable player. Nurture them by upgrading their skills and train with them until you grasp their most affluent abilities for destroying your opponents.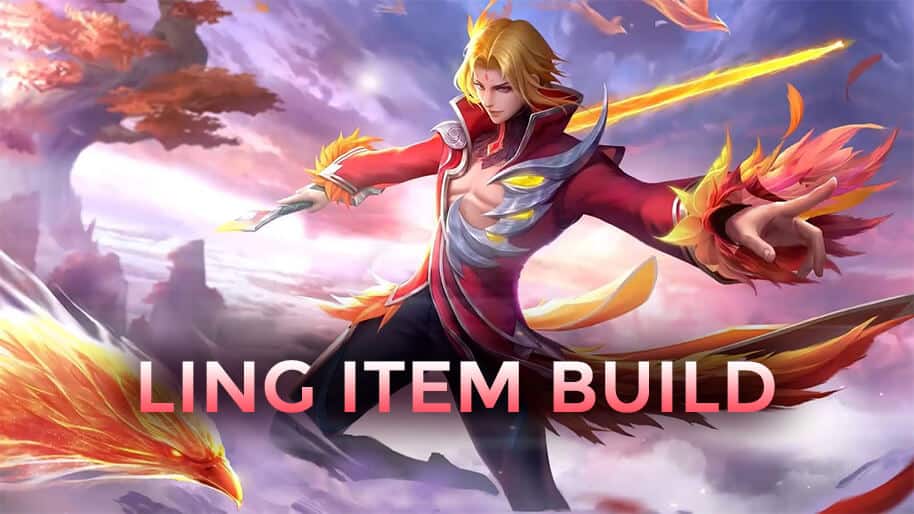 About Ling
An assassin is one of the most dangerous characters you'd face both in the game and reality and Ling is of no exception. He is one of the best heroes with a high mobility rate and quick but silent skills deadly enough to swipe your opponents off the battlefield. However, for you to master the art of an assassin, you would need to be familiar with Ling's characteristics.
Similar Article: Gusion Best Item Builds
Pros
Hide and jump between walls
His unique mechanism allows him to jump from wall to wall and even hide in them to protect himself. This move allows him to monitor the situation from a safe position before engaging in the fight.
Extremely deadly damage
His awesome weapon skills can activate critical damage late in the game while also having a low cooldown.
Immune skill
This skill makes him immune from various attacks for a moment allowing him to escape when the condition of the battlefield is intense.
Cons
Prone to CC
He is vulnerable to crowd control and making him easily caught and killed in an instant by opponents.
Depends on buffs
Unlike mana which drains at a slow rate, Ling uses energy systems that quickly run out especially when there is absence of buffs.
Extremely soft
His thin blood makes him very soft and this puts Ling at a disadvantage especially when dealing with one-shot kill types. He would be killed in an instant with an accurate one-shot attack.
The Best Item Build for Ling
Damage Build
| | |
| --- | --- |
| | Magic Shoes |
| | Raptor Machete |
| | Endless battle |
| | Blade of Despair |
| | Blade of Heptaseas |
| | Berserker Fury |
This focuses on increasing his damage; thus, enabling him to defeat most of his enemies in the game.
Helps reduce cooldown and activate his second skill to deal more damage.
Increases his assassin damage rate and effects on his opponents.
Uses second skill to enhance true damage from his passive skills and cause greater terror on enemies.
Deals massive damage on one hit and especially if they have 50% or lower health status.
Activated when Ling jumps from a wall to surprise enemies dealing more damage in total.
Increases the basic and overall damage of Ling.
Similar Article: X.BORG Best Item Build